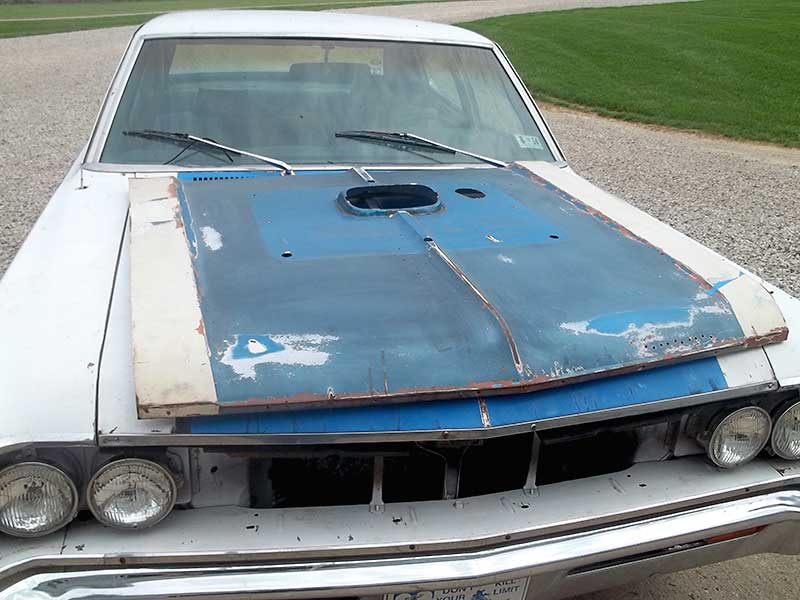 This 1970 AMC Rebel will have a Resto-Mod restoration. The exterior is going to be mostly white with red, white, and blue graphics. The interior is going to be black. The engine will be LT1 Fuel injected V8, T56 6 speed transmission, 4 piston Wil Wood Brakes and rear drum brakes, it will have Rack and pinion Steering, and for suspension it will have coil overs front and rear, custom tubular cross member and control arms. This car will be taken to bare metal and all metal will be repaired and put in prime. This car is going to be beautiful once it is done.
You see here that the paint has been removed from the car to get ready for the body work that has to be done.
Here you see some body work to the car that has been done. Every weld must be perfect and seamless for it to look good and hold up appearance for years to come.
Here the front fenders and doors has been primed.
Here you see the motor is back in the car and it looks great.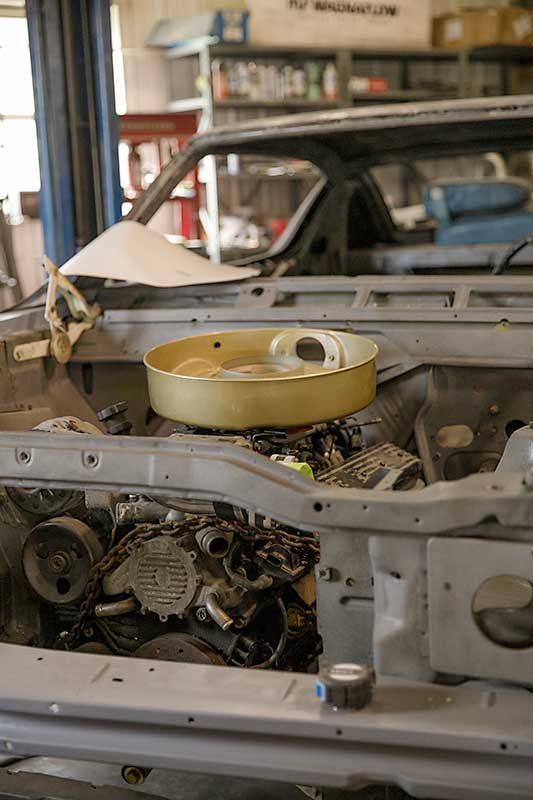 Our Location
Address:
29625 Bashan RD Racine, Ohio 45771
Phone:
740-949-2217
Hours:
Mon-Fri 7:00am-4:30pm
Saturday By Appointment
Sunday Closed
Our Services