Clubs We Are Affiliated With
---
International Thunderbird Club (ITC)
The International Thunderbird Club, the ONLY International Thunderbird Club in the world whose common goal is to preserve and enjoy all Thunderbirds with family fellowship, shows, tours, seminars, technical help, parts availability, meetings and a great bi-monthly magazine the "ITC Thunderbird Script".
For 1955-05 Ford Thunderbird enthusiasts!
---
Classic Thunderbird Club International, Inc. (CTCI)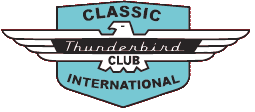 CTCI has approximately 5,500 members and 118 chartered chapters representing 23 countries of the world and all 50 States of the United States. CTCI is now the International vision of founder Vic Take, more than 50 years ago. Our EarlyBird publication, which began as a newsletter, graduated to a magazine format in 1969, added a color cover in 1975, color internal pages in 2006, and has grown to about 64 pages per issue. It is currently published 6 times per year, and is still the single best printed source for restoration knowledge, maintenance tips, historical data, parts and cars, plus news from around the world about our members, past and upcoming T-Bird events.
---
Antique Automobile Club of America (AACA)

We all had a beginning, and if you asked each of the worlds old car lovers (millions of them) how they stared, the answers would be similar in many ways. There is something about old cars that captures us and holds us firmly in their grip throughout life. Our enthusiasm ebbs and flows and is dependent on spare time, spare cash, work, other interests, and other distractions. Throughout all of it, clubs exist for us to join so we can share our common interests with others. They were all created from the same seeds – people sharing a common love affair with the automobile (and other forms of vintage transport). Visit the AACA website!
---
Cadillac & LaSalle Club, Inc. (CLC)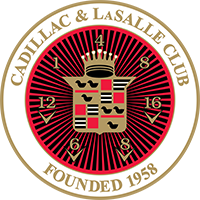 The Cadillac & LaSalle Club, Inc. (CLC) is an international organization of almost 7,000 members with 18,000-plus collectible automobiles built by Cadillac. The Club provides activities and services for enthusiasts of all Cadillacs from the single cylinder models to the exotic V-16s. Membership is open to persons anywhere in the world and ownership of a Cadillac is not required. The CLC is headquartered in the USA with offices in Columbus, Ohio.
---
Mustang Club of America (MCA)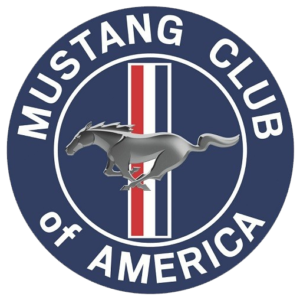 We've come a long way from that handful of committed Mustang and Shelby enthusiasts that got together at Stone Mountain, GA in 1976, forming the Mustang Club of America. The basic premise was to preserve and promote classic Mustangs and provide a forum for fellow enthusiasts to share information, help one another, and make friends. Today there is so much more to do and enjoy with your Mustang and the MCA has grown as well. Thousands of aficionados throughout the world recognize the Mustang Club of America as "The Mustang Place To Be". There are over 180 Regional Groups and International Affiliates recognizing every Ford Mustang from 1964-1/2 to the latest off the assembly line. There is even a Mustang Club of America Edition 2011 Ford Mustang available!
---
Vintage Thunderbird Club International (VTCI)

Our Location
Address:
29625 Bashan RD Racine, Ohio 45771
Phone:
740-949-2217
Hours:
Mon-Fri 7:00am-4:30pm
Saturday By Appointment
Sunday Closed
Our Services