16th Annual Cruisin' Saturday Night Car Show 2020
---
We would like to take the time to thank all of our co-hosts for this year's Cruisin' Saturday Night Car Show.
Home National Bank in Racine, Ohio
Napa Washington Group and Martin Senour Paint in Athens, Ohio
Grafton Metal Finishing in Grafton, Ohio
Hill's Classic Cars appreciates all your support and we thank you for helping to make this years car show a huge success.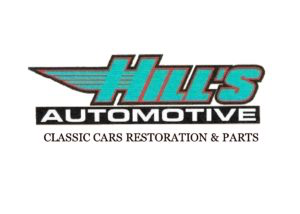 Thank you to all of our associate sponsors!
Sponsors:
AutoZone in Pomeroy, Ohio
Advance Auto in Mason, West Virginia
Meguiar Products
Shain Custom Signs in Racine, Ohio
Jack's Septic Service in Middleport, Ohio
Our Location
Address:
29625 Bashan RD Racine, Ohio 45771
Phone:
740-949-2217
Hours:
Mon-Fri 7:00am-4:30pm
Saturday By Appointment
Sunday Closed
Our Services